Useful Information / Links:
---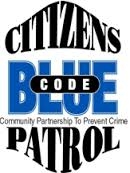 Citizens on Patrol act as the "eyes and ears" for the police department in the neighborhood. Private citizens volunteer time to actively patrol their communities to observe and to report suspicious and/or criminal activities to the appropriate authorities. Its primary purpose is to help reduce crime in the neighborhood through cooperation with the police department and their Neighborhood Patrol Officer (NPO). Additionally, if you do spot suspicious behavior and aren't a COPs, you can still report non-emergencies by calling 817-335-4222.
Click here for COP information
It is preferable that you attend a Citizens on Patrol pre-meeting to find out more about the program and whether you would like to volunteer. The Citizens on Patrol Application can be downloaded here and then printed and filled out.